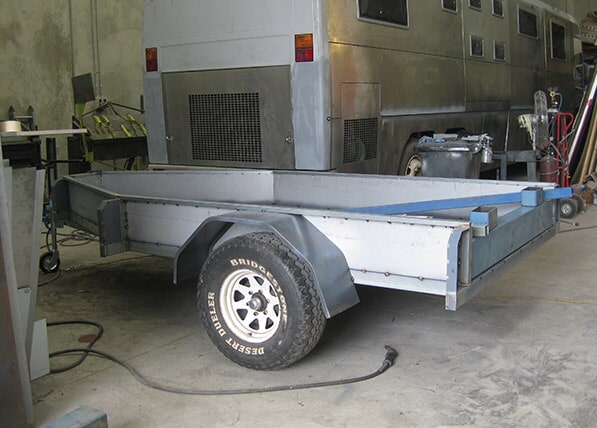 Custom Trailers in Loganholme
We at The Goodwins & Son understand that no two groups use their motorhomes or caravans the same way. The only way to get a trailer that functions the way you need it is by customising it.
We have expertise in building specialty trailers for your truck or motorhome. Whether you need a custom horse float, fibreglass construction or a vehicle transport trailer—we can help you. We are always happy to help you with your welding or fabrication needs.
All our conversions and fit-outs drive away with a one-year warranty.
We will accept insurance claims and get you back on the road as soon as possible. You can rest assured that we are here to help and offer guidance should anything happen.
Steve Goodwin leads the team at Goodwins & Son, which is a family-owned and operated company. Steve has over 25 years of experience in the motorhome building and conversion industry and understands that you want to feel safe when you're travelling on the open road.