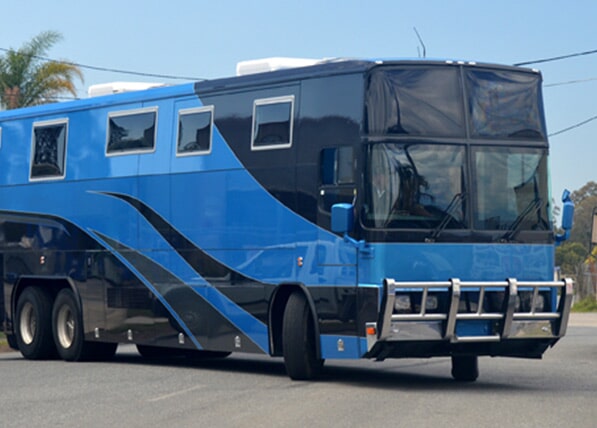 Bus Repairs in Loganholme
At The Goodwins & Son, we can help you with your bus repairs. No matter the issue, we can help you get your bus back to road-ready condition.
There are a variety of things that you might need taken care of for your bus. Maybe you need smash repairs, re-sprays, door fill-ins, steel, aluminium and fibreglass repairs and more.
Steve Goodwin leads the team at The Goodwins & Son and has over 25 years of experience.
We work with buses, motorhomes and caravans daily, and we've seen many different problems. If you aren't sure what the problem is with your bus, we can do fault finding to make sure that any issues are found and fixed. We ensure that you don't experience unwanted breakdowns and other problems.
We are here to help our customers get the results they want. If you're ready to become one of our satisfied customers, give us a call about our bus repair service today.